Patricia Funderburk Ware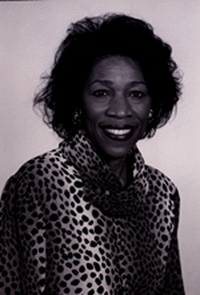 Patricia Funderburk Ware is President and CEO of PFW Consultants, Inc., which provides training in the areas of teen sexuality, pregnancy and HIV/AIDS prevention. She is also the former Director of Educational Services for Americans for a Sound AIDS/HIV Policy (ASAP), a non-profit national HIV/AIDS education and prevention organization. Prior to her work with ASAP, Mrs. Ware served as Director of the Office of Adolescent Pregnancy Programs at the U.S. Department of Health and Human Services during the Bush Administration. She has facilitated training, provided consultation and appeared as a speaker throughout the U.S. and internationally. She serves in an advisory capacity to government agencies, community-based and professional organizations, including membership on the Virginia Subcommittee on Teen Pregnancy Prevention and a task force of the National Campaign to Prevent Teen Pregnancy. Mrs. Ware testifies before the U.S. Congress and state legislatures on adolescent sexuality and related issues. She has been interviewed on a number of radio and TV talk shows including CNN, NBC's "Nightline," MSNBC, and "Our Voices" on Black Entertainment Television, publishes articles, is often quoted in the print media, and featured in videos concerning teen pregnancy and HIV/AIDS prevention.
Mrs. Ware's professional career is diverse. As an actress, she performed with the National Players Classical Acting Company on a cross-country and world tour and was the first statewide actress-in-residence for the North Carolina public schools. She has appeared in radio and television commercials, industrial films and in an Academy Award nominated film. As an arts administrator, she founded a statewide non-profit organization that became a national model to preserve the cultural and artistic heritage of racial and ethnic minorities. She served as a consultant for the National Endowment for the Arts and institutions and agencies across the country.
As co-founder and executive director of a community economic development corporation, she developed projects to stimulate resident controlled economic growth in depressed areas. To better understand the needs of those living in these communities, and to be more effective as an advocate, she and her daughter, Eboni, moved into the inner city in 1986 where they stayed for four years. It was during this time that she also became an advocate for adolescent health issues.
Mrs. Ware has received national and local acclaim for her work in the arts, economic development, health education and as a community development activist. She has a BA degree from Hampton University, a Master of Fine Arts degree from The Catholic University of America, an honorary Doctorate of Letters from Aspen College, and is working towards a Doctor of Public Administration degree at the University of Southern California. She has also lived and worked in South Korea and participated as a Student in International Living in Sweden.
Mrs. Ware lives in Northern Virginia with her husband Bradley Ware, MD. They regularly speak as a team about HIV and teen pregnancy prevention issues. Her daughter, Eboni, is a professional singer and broadcast journalist.