Lawrence M. Mead
Speaking on
The New Welfare: Diversions, Sanctions, Time Limits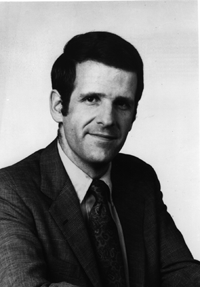 Lawrence M. Mead is Professor of Politics at New York University, where he teaches public policy and American government. He has been a visiting professor at Harvard, Princeton, and the University of Wisconsin. He has also been a visiting fellow at Princeton and at the Hoover Institution at Stanford.
Professor Mead is an expert on the problems of poverty and welfare in the United States, and the politics of these issues. His works include Beyond Entitlement (Free Press, 1986), The New Politics of Poverty (Basic Books, 1992) and The New Paternalism (Brookings, 1997). Together, these books set out much of the theory and practice for mandatory work programs, which are the leading approach to welfare reform in the U.S. Currently, Professor Mead is researching welfare politics in Congress and the implementation of welfare reform in Wisconsin.
He has also published many journal articles on other aspects of social policy, program implementation, policy analysis, and public policy research.
Before coming to NYU in 1979, Professor Mead held several policy and research positions in and around the federal government in Washington. He testifies regularly to Congress on poverty, welfare, and social policy, and he often comments on these subjects in the media.
He is a native of Huntington, New York, and a graduate of Amherst College. He received his Ph.D. in political science from Harvard University.